Periscope® for Franchise Planning
Location planning intelligence for franchises
Visualise your existing franchise territories, competitors, customer locations and purchasing preferences on an intuitive, map-based interface. Then, use this insight to plan future locations.
Periscope® reveals comprehensive location intelligence designed to optimise franchise performance, enable expansion and minimise disputes.
Do you have 10 minutes to explore what Periscope® could do for your company?
Periscope® Technology
Periscope® is an advanced Cloud-based system that's simple enough for anyone to use.
Periscope® lets you:
Periscope® in action
Gain the insight you need to optimise the financial performance of every outlet by enabling your franchisees to move into high-performance locations without competing against other branches. Overlay up to 200 data attributes and visualise them using your own secure, corporate version of Google Maps.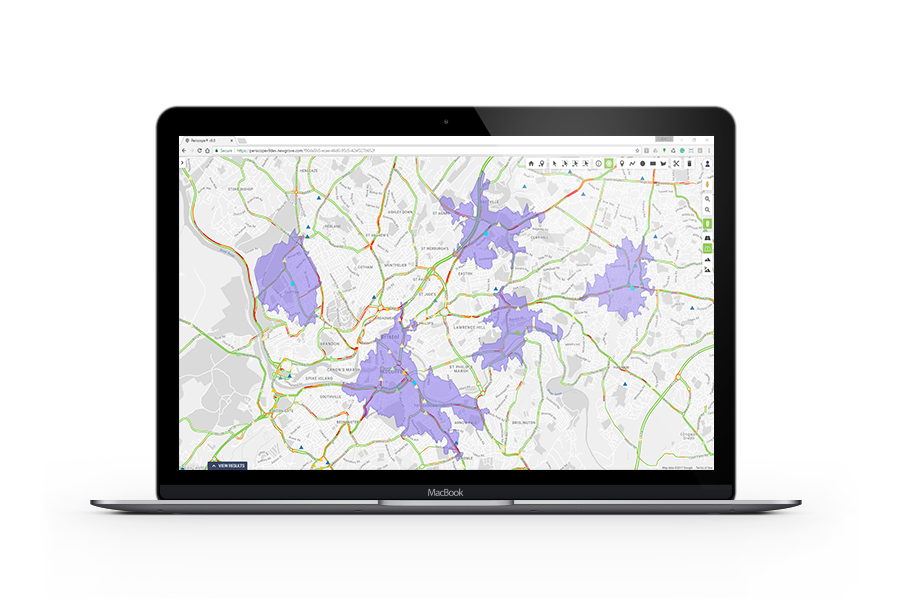 Periscope® solves two critical location planning problems:
Making sense of big data
Massive amounts of franchise and customer demographic-related data can now be collated, but an intuitive platform is required to make sense of it
Planning ahead
Predicting when, where, and how consumers will shop at a particular location is harder than ever, and the vast array of customer data couldn't all be analysed simultaneously – until now
This advanced franchise planning tool recognises that every company needs different data to make an informed decision. Periscope® enables you to collate extensive franchisee, customer, locality and competitor data from multiple sources and convert it into actionable insight.
Once the data has been input, you can create detailed map-based visualisations and reports to be exported and shared with all relevant decision-makers within the franchise.
Periscope® enables you to:
– Evaluate existing branches and key profitability metrics
– Link current franchises with customer and marketing databases
– Establish customer preferences, locations and typical movements within a defined area
– Assess and compare the likely performance of new locations
– Highlight the strongest attributes of a particular location and find others that match
– Provide evidence that market potential has been fairly divided for franchisees
"Periscope® is just what we were looking for – after just 2hrs training we rolled it out across all departments and it has been providing invaluable location based insight ever since. I can't recommend it highly enough."
Andy Thompson
Do you have 10 minutes to explore what Periscope® could do for your company?